Using the latest in Flash streaming technology we ensure your streams can be viewed on all platforms. When you signup with our streaming service you get access to the following features.


Your viewers can watch your stream LIVE right from their iPhone®, iPod® or iPad® when you stream using our Flash service.


This is a dedicated webpage for delivering your live stream. You can customize this page with your own site background, banners, facebook, twitter, youtube links and more!


Record your sermons directly through the CWM control panel. Once your live webcast has ended your recording will be automatically sent for processing and then appear in your Sermon archiving catalog when finished.


Interact with your viewers during your broadcast with live chat. You have complete control to have users either sign-up or have anonymous access. You can moderate the chat completely thru the CWM Control Panel which allows you to delete, edit messages or even ban users if need be.


Display a countdown directly on your offline custom image or embed it anywhere on your site! This feature will display a clock countdown in days, hours, minutes and seconds until your next live broadcast!


Your live streaming viewers can submit prayer request directly online during your broadcast. You can also use this tool separately on your own website with provided embed codes.


Your viewers will have access to the popular YouVersion Bible in which they can look up scripture during your live broadcast. A great way to have your online congregration more involved in your live sermon.


Display your Twitter feed and a Facebook comments section as tab options. A cool way to keep your viewers informed about your church activities!


Upload your own custom offline image to display while you are off-air or display your latest sermon recording! It's up to you and it's easy to setup through the CWM Control Panel.


Give your viewers an awesome webcasting experience with Live title captioning! Easily announce speaker names, sermon titles, bible scriptures and more, LIVE, through our web-based captioning system. Click here to see an example of live captioning.



Post information about your church, service times, upcoming events or more. This information appears next to your broadcast always available for your viewers to read.


Post your Live service schedule directly on our website. Our Live Service Guide is crawled constantly by search engines which in turn gets your church name and event details up quickly. Click here to see our Live Service Guide.



See real-time viewer maps & viewer history charts as well as manage your visitor chat & live captioning from one central location.



We provide you with the option to embed our player directly on your website or simply use a URL to forward your viewers to a webpage created for you.


Encoding software is provided FREE from Adobe®. Click here for more info.

Learn how to webcast a live event
Join the CWM Network >


Join the CWM Network >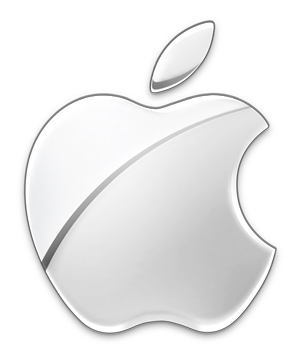 We support Live H.264 streaming to Apple® iPhone®, iPod® & iPad® devices.

We use the latest Flash server technology to provide seemless streaming support for h.264 HD quality streaming.